Pets & Weddings: "It's embarrassing," Mr. Rose... →
petsandweddings: "It's just like, are we doing this, or not?" Mr. Rose said of his bedside table. And according to The Gray Lady, Mr. Rose is not alone in his uncertainty. "I have a complicated relationship with the bedside table. I want it to be something that's somewhat serene." Robin Standefer,… My bedside table is a filing cabinet. I feel like it's always keeping tabs on...
5 tags
Les Miserables vid: White Cedar →
some-stars: I made a Grantaire vid! I know I'm terribly late to the vid-making party (and I should have waited for the shiny DVD anyway), but I couldn't resist. It's to the Mountain Goats, everything is the Mountain Goats, they are inescapable. Also soundingonlyatnightasyousleep mentioned in a comment to my fic that this was a good Grantaire song, and they were so right. The second verse that I...
"Education should aim to enhance our capacities, Dewey argued, so that we are not..."
– John Dewey's Vision of Learning as Freedom - NYTimes.com
2 tags
In Texas by May Sarton | The Writer's Almanac with... →
In Texas by May Sarton In Texas the lid blew off the sky a long time ago So there's nothing to keep the wind from blowing And it blows all the time. Everywhere is far to go So there's no hurry at all, and no reason for going. In Texas there's so much space words have a way Of getting lost in the silence before they're spoken So people hang on a long time to what they...
"His review is a letter addressed to the future; to people 30 years hence who may..."
– Kenneth Tynan, on the ideal critic ("Enter Tynan, to applause…" The Guardian).
"23 Tingo (Pascuense language of Easter Island): to borrow objects one by one..."
– 25 Words That Simple Don't Exist in English, by Alex Wain
Tumblr oh tumblr how does tumblr work HOW do you reply to posts? I see people replying to posts. It is a thing that is done! Why can I not figure out this interface? I have been on the internet since 1996. :( :( :(
Jack Gilbert, "The Forgotten Dialect of the Heart"
How astonishing it is that language can almost mean, and frightening that it does not quite. Love, we say, God, we say, Rome and Michiko, we write, and the words get it all wrong. We say bread and it means according to which nation. French has no word for home, and we have no word for strict pleasure. A people in northern India is dying out because their ancient tongue has no words for...
Watch
thekidshouldseethis: NYC film makers Robert Kolodny and Bennett Elliott (of Land of Nod) made this ode to Paris during a week-long visit with friends. via Vimeo.
Anatomy of a Tear-Jerker: Why does Adele's... →
blurintofocus: Nerding out on music science this morning. Appoggiatura!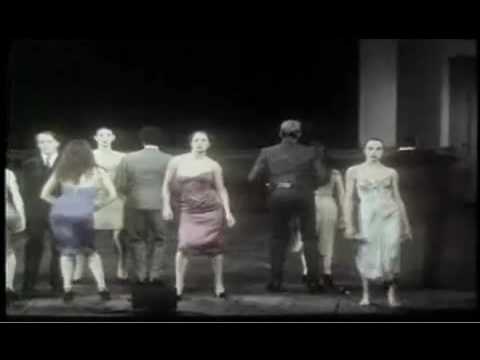 Unable to find by Laure-Anne Bosselaar | The... →
             the right way to get out of bed, we watch the shades cut down into thin slices, waver a while, shoulder to shoulder, then join, lazy.              Let's leave this room now: it's given us all it can, let's go—it's Sunday—have breakfast out, find a table for two: two eggs, two toast, two coffees—black. No, nothing              plain: latté. We'll...
Crush » Straw House, Straw Dog by Richard Siken... →
         4 I don't really blame you for being dead but you can't have your sweater back.          So, I said, now that we have our dead, what are we going to do with them? There's a black dog and there's a white dog, depends on which you feed,          depends on which damn dog you live with.
Nightsong by Philip Booth | The Writer's Almanac... →
Beside you, lying down at dark, my waking fits your sleep. Your turning flares the slow-banked fire between our mingled feet, and there, curved close and warm against the nape of love, held there, who holds your dreaming shape, I match my breathing to your breath; and sightless, keep my hand on your heart's breast, keep nightwatch on your sleep to prove there is no dark,...
Red wine chocolate cake from Smitten Kitchen →
In the oven now.
JGL, Make Em Laugh, SNL. →
Call me a cab. Okay, you're a cab! blurintofocus: Frustrating I had to go to a Chinese site to find this.  Worth it for the flips.
The Feeding Franzey: A revue of reviews | Newcity... →
Newcity gives awards to recent reviewers of Jonathan Franzen's upcoming Freedom. My favorite: Most Anthropomorphic: Lev Grossman, Time Mostly, Grossman does the interviewing, but he's also willing to take a gander at what the wildlife are thinking about the man-who-dissed-Oprah-but-saved-American-letters: "If they could talk, the otters would tell Franzen to man up, chill out and have ...